Best Medicare Advantage Plans
In this Guide...
Medicare Advantage plans, also known as Medicare Part C, replace your Original Medicare coverage and can provide extra coverage. We break down the best Medicare Advantage plans from top insurance companies to help you explore the options that best fit your needs.
Nearly anyone shopping for a Medicare Advantage plan (also called Medicare Part C or Medicare health plans) wants to know which plan is best. However, that all depends on how you define "best." 
For some, it may be based on plan quality or customer satisfaction with the insurance company who provides the plan. For others, it might be based on plan price or provider network restrictions. We've compiled a list of the best Medicare Advantage plan companies according to several different categories so that whatever feature is most important to you, we can recommend a Medicare Advantage plan carrier that might offer plans that fit your needs.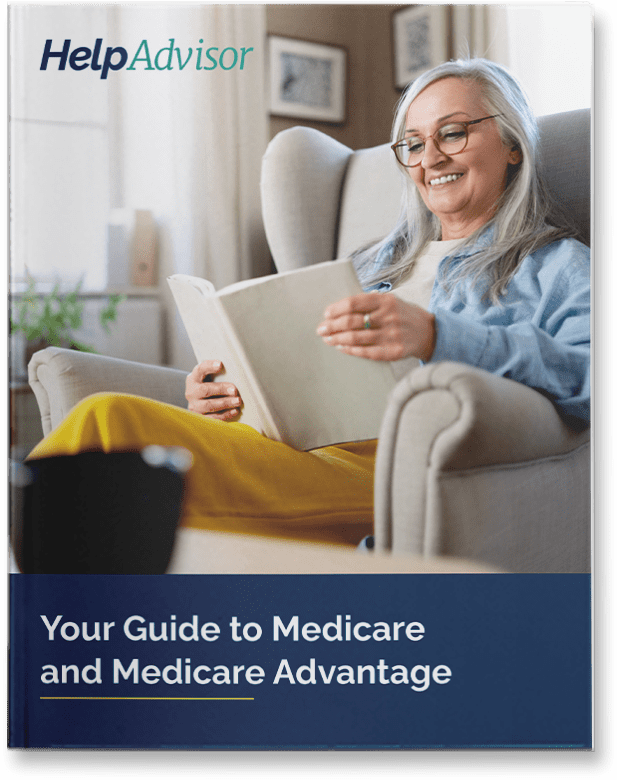 Learn More About Medicare
Join our email series to receive your free Medicare guide and the latest information about Medicare.
By clicking "Sign me up!" you are agreeing to receive emails from HelpAdvisor.com
Thanks for signing up!
Your free Medicare guide is on the way.
Make sure to check your spam folder if you don't see it.
Kaiser Permanente Best Medicare Advantage Plans for Quality
Quality is important in a Medicare Advantage plan. Every year, Medicare evaluates plans based on a 5-star rating system. The Centers for Medicare & Medicaid Services (CMS) rates all Medicare Advantage plans and plan carriers on the 5-point scale using various quality criteria. 
For 2021, Kaiser Permanente Medicare health plans received a perfect 5-star overall rating in all but one of the company's Medicare Advantage plan markets. Its Washington region Medicare health plans received 4.5 stars out of 5.
Kaiser Permanente consistently scores high marks for its plans and could be a good option for anyone who prioritizes Medicare Advantage plan quality and lives in an area where a Kaiser Medicare plan is available. 
Cons of Kaiser Permanente Medicare Advantage plans: Kaiser has a very small network that includes only 8 states and Washington D.C. A licensed insurance agent can help you compare plans available where you live.
Cigna Best Medicare Advantage Plans for Price

Price is often the first thing consumers consider in a Medicare Advantage plan. And when shoppers look at Cigna Medicare plans, they are often pleased by the cost. 
Cigna offers $0 premium plans in every one of its Medicare Advantage plan markets. If cost is important to you, Cigna may offer some of the best Medicare Advantage plans for the budget-conscious.
Cons of Cigna Medicare Advantage plans: Most Cigna plans are HMO plans, which means there may not be a lot of plan type variety, depending on where you live.
Aetna Best Medicare Advantage Plans for Extra Benefits

It's typical for many Medicare Advantage plans to offer some extra benefits that Original Medicare (Medicare Pars A and B) don't cover, such as coverage for dental, vision and hearing care or prescription drugs. But a number of Aetna Medicare Advantage plans really go the extra mile when it comes to additional benefits. 
Some of the additional perks you might find in an Aetna Medicare Advantage plan may include memberships to the SilverSneakers fitness program, a home meal delivery program, coverage of over-the-counter medications and health products, home delivery of prescription drugs and even a concierge service to assist plan members with finding local health resources. 
Aetna Medicare Advantage plans are some of the best for getting the most out of your Medicare.
Cons of Aetna Medicare Advantage plans: There are a lot of Aetna affiliate companies, which can make plan shopping confusing. Working with an independent Medicare insurance agent or broker might help you navigate the available plans in your area.
AARP/UnitedHealthcare Best Medicare Advantage Plans for Variety
Everyone has different health care needs, and variety of Medicare plan types can be important in a company's Medicare Advantage plan selection. 
AARP partners with UnitedHealthcare to offer a diverse lineup of Medicare Advantage plans that include Medicare HMOs, Medicare PPOs, Special Needs Plans (SNPs) and more. 
If it's plan options you're looking for, Aetna offers some of the best Medicare Advantage plans for variety. The variety of plans that are available where you live, however, may vary. So, it's important to carefully review the options that are offered where you live.
Cons of UnitedHealthcare Medicare Advantage plans: An AARP membership is required to enroll in one of these Medicare Advantage plans, and plan premiums can be on the higher side of the average MA plan premium, depending on where you live and the plans that are available.
Humana Best Medicare Advantage Plans for Customer Experience
Everyone likes a good customer experience when shopping for anything, and that includes health insurance. 
Humana offers a simple and straightforward website with clear plan pricing that does not require the user to enter any personal information or create an account in order to obtain Medicare Advantage plan quotes. Humana also makes it very easy to compare available plans in your area using a number of helpful search filters, and the Humana Medicare site even has a plan recommendation tool.
In fact, Humana Inc. was  awarded Best in Customer Service 2020 among health insurance companies by Newsweek.1
If customer experience is important to you, Humana offers some of the best Medicare Advantage plans for simplicity and ease of use. 
Cons of Humana Medicare Advantage plans: $0 premium plans and prescription drug coverage may not be as readily available in some areas as they are in others. You can consider speaking with an independent licensed insurance agent to compare multiple Medicare Advantage plans available where you live.
Anthem Best Medicare Advantage Plans for Trust
Trust shouldn't ever be compromised when it comes to your health, and more than 42 million Americans trust Anthem and its subsidiaries for their health insurance coverage. 
Anthem is among the largest health insurance companies in the U.S. and has maintained high Medicare Star Ratings, top financial strength ratings and solid customer reviews throughout the years, and they carry a strong reputation in the Medicare and health insurance markets. 
Considering their relationships with brands like CVS and Blue Cross and Blue Shield, Anthem has some of the best Medicare Advantage plans for names you can trust. 
Anthem Medicare Advantage cons: While Anthem's reputation as a whole remains solid, the quality of its customer service doesn't always get the best marks.  
Comparing Top Rated Medicare Advantage Plans
The CMS uses a 5-star scale to rate all Medicare Advantage plans every year, so any plan with a 5-star rating is considered the best, and plans with 4 stars or higher out of 5 are considered highly-rated Medicare plans.
The CMS uses up to 44 unique measures to score Medicare Advantage plans with prescription drug coverage, and up to 32 measures to rate Medicare Advantage plans that do not include drug benefits. 
According to the CMS, there were 21 Medicare Advantage Prescription Drug plans with a perfect 5-star rating available in 2021.
1 Newsweek. America's Best Customer Service 2020. (Aug. 2019). www.newsweek.com/americas-best-customer-service-2020/services-insurance#Health%20Insurance.