Does Medicare Cover Xarelto?
In this article...
Xarelto falls into the coverage category for most Medicare plans. Find out how to tell if your policy pays for this blood thinner and the typical monthly cost.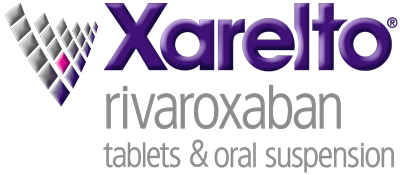 Xarelto is a type of blood thinner prescribed to prevent blood clots resulting from atrial fibrillation, reduce the risk of cardiac events in people who have heart disease, and prevent and treat blood clots in the veins (venous thromboembolism).
Physicians prescribe this medication, which comes in 20-milligram tablets, for twice-daily use. Some people take it for 3 to 6 months, but others must use this drug to treat long-term chronic conditions. 
Which Medicare Plans Cover Xarelto?
According to data from GoodRx, most Medicare plans cover Xarelto.
Members of Medicare Advantage Prescription Drug (MA-PD) plans can check the

drug formulary

, or list, for their policy to see if it includes this medication.


Those who have Original Medicare (Medicare Part A and Part B) can enroll in a Part D plan to receive prescription coverage. 
How Much Does Xarelto Cost With Medicare?
The cost of Xarelto varies by Medicare plan, but most members pay less than $47 per month. This represents a significant discount from the drug's full cost of $470 per month. 
How Does Medicare Categorize Xarelto by Tier?
Most Medicare plan formularies place Xarelto in Tier 3 on a range from Tier 1 to Tier 5. Drugs classified in Tier 5 are the most expensive, and Tier 1 drugs cost the least, so Xarelto falls somewhere in the middle.
Does Xarelto Come in a Generic Version?
Patients can only get brand-name Xarelto in the United States. The patent for its active ingredient, rivaroxaban, expired in 2021, so a generic version of the drug may become available as early as 2024. 
Does Xarelto Cause Side Effects?
Some people experience excessive bleeding on Xarelto and must carefully prevent even minor injuries. Discontinuing this medication abruptly can cause blood clots, so it must be tapered under a doctor's supervision. The drug is not safe for people who have rheumatic heart disease or prosthetic valves.
Other potential side effects include itching, dizziness, back pain and stomach pain. Some who take Xarelto also experience fatigue, insomnia, muscle spasms, anxiety and depression.