Medicare Supplement Plan N Benefits
In this article...
Medicare Supplement Insurance (Medigap) Plan N covers a number of out-of-pocket Medicare costs such as copays, coinsurance, excess charges and more. Learn what Plan N covers and the best time to apply.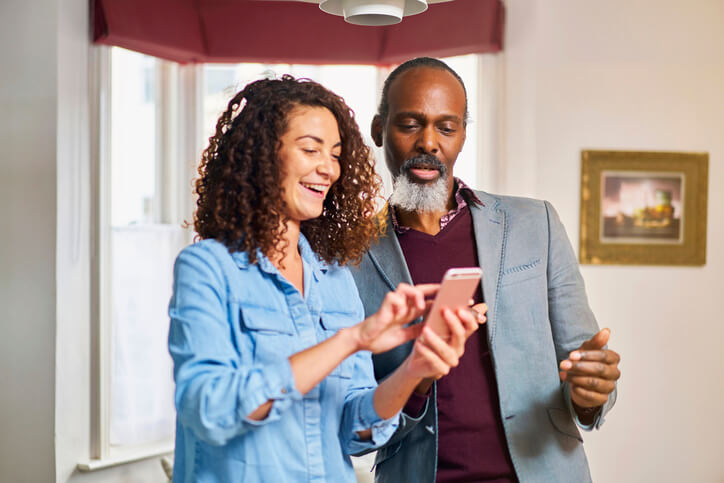 There are 10 standardized Medicare Supplement Insurance (Medigap) plans available in most states, and each one provides its own combination of benefits. 
Here is a detailed look at Medigap Plan N, including what it covers and the best time to apply for Plan N. 
What Medicare Costs Will Plan N Pay For?
Medigap Plan N offers more benefits than several other types of standardized Medigap plans. Listed below are the various costs Medicare Supplement Plan N Covers.
Part A Coinsurance and Hospital Costs
Medicare Part A requires daily coinsurance payments for inpatient hospital stays beginning on day 61 of a benefit period. In 2021, these Part A coinsurance costs are $371 per day for days 61-90 of an inpatient stay and $742 per day for days 91 and beyond for up to 60 lifetime reserve days. 
Medicare Supplement Plan N covers Medicare Part A coinsurance costs in full along with 365 days of inpatient hospital costs after all Medicare benefits are exhausted. 
Part B Coinsurance 
Medicare Part B beneficiaries typically pay a 20% coinsurance amount for covered care after they meet their annual Part B deductible.
Medigap Plan N covers Part B coinsurance payments in full except for a copayment of up to $20 for some office visits and up to $50 for emergency room visits that do not result in an inpatient admission. 
First Three Pints of Blood
Original Medicare does not cover the first three pints of blood you might need for a blood transfusion. Medicare blood coverage kicks in beginning with the fourth pint.
Medicare Supplement Plan N covers the full cost of the first three pints of blood. 
Part A Hospice Care Coinsurance and Copayments
Medicare requires small copayments for drugs and other products related to symptom relief while you receive hospice care, as well as a 5% coinsurance payment for inpatient respite care.
Medigap Plan N covers Part A hospice coinsurance and/or copayments in full.
Skilled Nursing Facility Care Coinsurance
If you have an inpatient stay at a skilled nursing facility, you aren't charged any Medicare coinsurance costs during the first 20 days of your stay. But beginning on day 21 of a benefit period, you'll owe a Part A coinsurance cost of $185.50 per day until day 100 of your inpatient stay. After day 100, you're responsible for all costs. 
Medigap Plan N covers these Part A skilled nursing facility coinsurance costs in full. 
Part A Deductible
Medicare Part A requires a $1,484 deductible for each benefit period in 2021. This deductible is not an annual deductible, which means that you could potentially have to pay the Part A deductible more than once in a year.
Medicare Supplement Plan N covers 100% of the Medicare Part A deductible, no matter how many benefit periods you face in a year.
Foreign Emergency Care
Medicare does not pay for emergency care received outside of the United States except for in rare situations.
Plan N covers 80% of the costs for foreign emergency medical care.
What Is Medicare Supplement Insurance?
Medicare Supplement Insurance (often called Medigap) is sold by private insurance companies.
While the costs of each type of Medigap plan may vary depending on where and by whom it is sold, all of the benefits remain standardized by the federal government. For example, Plan N purchased in New York will include the same coverage as a Plan N purchased in California, though the monthly premiums will vary for the two plans. 
Medicare Supplement Insurance is accepted by any doctor or provider who accepts Medicare.
You can use the chart below to compare the different types of standardized Medicare Supplement plans.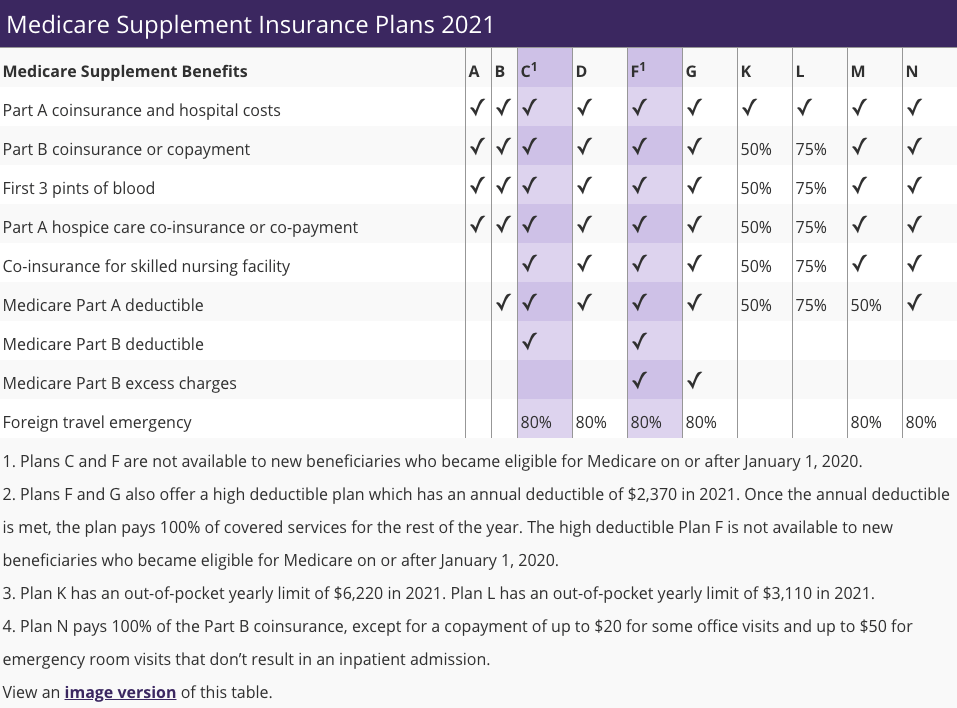 Medigap plans may not be used in conjunction with a Medicare Advantage (Medicare Part C) plan. If you have a Medicare Advantage plan, you cannot simultaneously have a Medigap plan.