Medicare.gov The Official Medicare Website
In this article...
Medicare.gov is an important resource for Medicare enrollees. Learn about some of the features the website provides and why it's important for beneficiaries to access.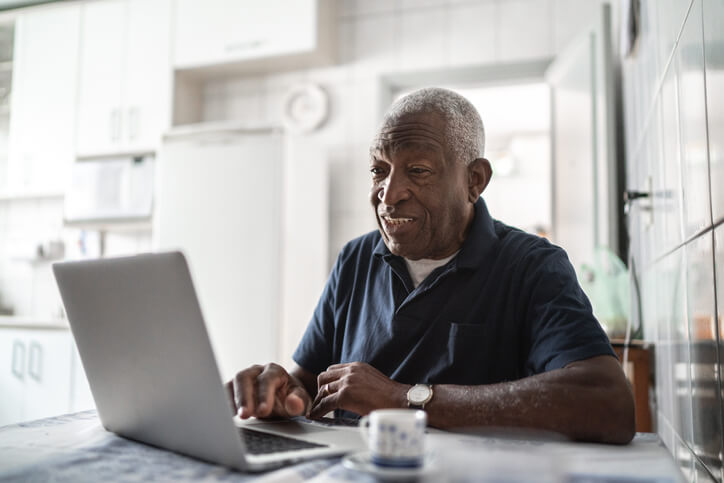 Medicare.gov is the official U.S. government site for Medicare, which is the federal health insurance program for Americans aged 65 or older. The website is provided as a resource for beneficiaries, their family members and health care providers. 
The Medicare government site lets you access everything you need related to your own Medicare benefits. Medicare.gov lets you: 
Sign up for Medicare or change your plan

 

Find out your Medicare costs

 

Discover what Medicare covers

 

Get information on drug coverage Medicare provides through Part D

 

File claims and

 appeals

 

Learn your Medicare rights

 

Manage your health

 

Access forms, help and other resources

 
Medicare.gov Login 
The Medicare government website is also where you can log into your personal Medicare account at MyMedicare.gov. This is where you can access personal health information and learn about your eligibility and benefits. 
Medicare Costs 
Medicare.gov also provides you with information related to Medicare costs, such as what you might expect to pay in premiums for Parts A, B, C and D. You can also compare procedure costs and learn about programs that might be able to help you save money on medical and drug expenses. 
What Medicare Covers 
Another section of Medicare.gov helps you find out what tests, items or services are covered under your Medicare plan. To confirm what is available, it's generally a good idea to speak to a Medicare plan representative for individualized help. 
You can also learn what Part A and Part B cover and the differences between Original Medicare (Part A) and Medicare Advantage Plans (Part C). 
Prescription Drug Coverage 
Learn which prescriptions are covered under your Medicare plan when you visit Medicare.gov. You can find out specific costs and discover how Part D works with other insurance plans. 
This section provides comprehensive information on the ways to get prescription drug coverage, how to join a drug plan and why it's important to consider all of your drug choices. 
Other Features of Medicare.gov 
Medicare.gov is a federal government website since Medicare is a federal health insurance plan. As you navigate, you may notice that on nearly every page on the right side, there is a box for finding someone to talk to about your Medicare benefits. Just select your state, click Go and the site will direct you to contact information specific to your state, including names of organizations, what they do, direct phone numbers and website links.