Medicaid Denture Coverage
In this article...
In most states, Medicaid does not pay for recipients' dentures. Still, dentures are covered in other states, provided the recipient meets certain requirements.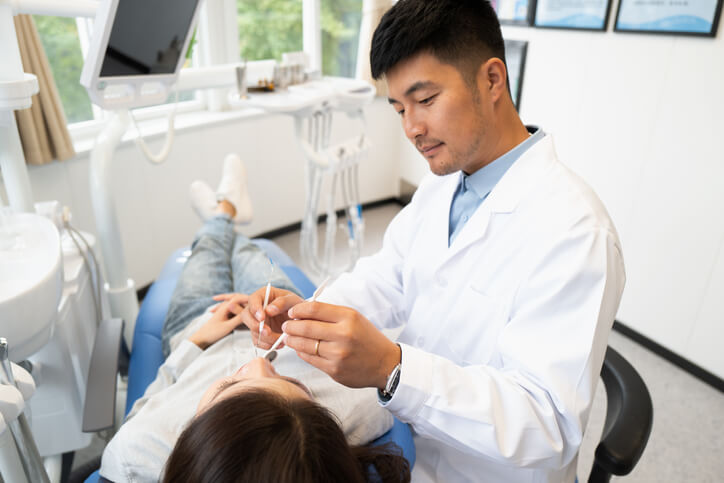 Medicaid does not cover the cost of dentures in most states. However, in just over a handful of states, the cost of dentures or partial dentures is covered. In those states where denture coverage is available, there are usually specific guidelines governing which Medicaid recipients qualify.
What States Offer Medicaid Coverage for Dentures?
Keep in mind that Medicaid programs are run by each individual state, and some decide to expand coverage to include dental services such as dentures while others do not. For example, Medicaid in Alabama does not cover any type of adult dental care while Florida Medicaid covers emergency-based dental services only.
States that cover all of part of the cost of dentures include:        
Medicaid covers dentures for Alaskans with prior authorization.
Medicaid covers one set of dentures per recipient lifetime.
Idaho's Medicaid program considers dentures to be therapeutic devices and covers them.
Partial and complete dentures are covered under Louisiana's Medicaid program.
Michigan's Medicaid program, known as Healthy Michigan, covers partial and full dentures for adults.
Medicaid in Montana covers dentures, and dentures do not count toward the per-recipient dental treatment services cap of $1,125.
Nevada's Medicaid covers full and partial dentures to replace missing teeth on an emergency basis.
In New York, dentures, oral surgery and periodontal services are covered for adults under New York Medicaid.
In North Carolina, dentures are a covered expense under North Carolina's Medicaid program.
In North Dakota, dentures are available for Medicaid recipients under age 18 in North Dakota.
In South Dakota, Medicaid covers the cost of dentures, including dentures that exceed the $1,000 annual dental coverage limit for adults.
Because the availability of Medicaid coverage for dentures varies so widely from state to state, it's a good idea to check your eligibility with a Medicaid caseworker prior to scheduling services.