How to Open a Checking Account
In this article...
Learn how to open a checking account with our easy-to-follow guide, covering requirements, account types, necessary documents and more.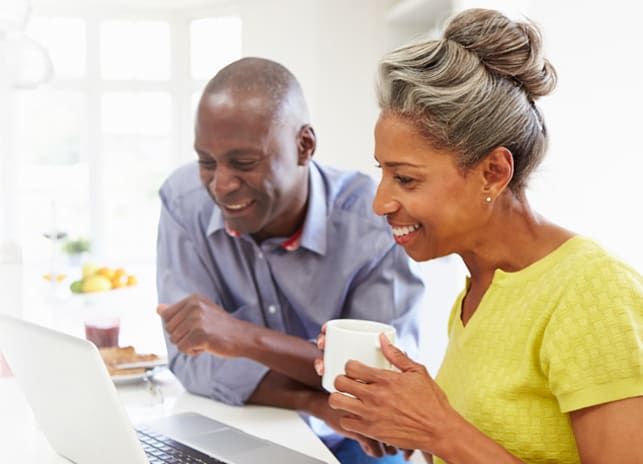 Opening a checking account is an important and necessary step in gaining financial security.
In this comprehensive guide on how to open a checking account, we will walk you through the process and provide valuable insights so you can make informed banking decisions.
Table of Contents:
What Are the Requirements for Opening a Checking Account?
In this section, we'll discuss what documents and information are typically required by a bank or another financial institution before you can open a checking account.
A. Identification Documents
To open a checking account, you'll need to provide valid identification documents that prove your identity and address. These may include:
Government-issued photo ID, such as a driver's license or passport.
Social Security card or proof of Social Security number (SSN).
Proof of address, like utility bills or rental agreements in your name.
B. Personal Information
In addition to identification documents, banks usually require some personal information from applicants during the application process:
To confirm your identity, banks will typically require your name and date of birth.
Banks will typically ask for your other contact details, such as phone numbers and email addresses so they can communicate with you about important updates related to your account.
Choose an Account Type
Deciding which type of checking account best suits your needs is a crucial step before opening one. Each type of checking account offers unique features and benefits tailored to specific financial needs.
a) Basic Checking Accounts
A basic checking account is ideal for individuals who want a simple way to manage their money without any frills or additional services.
These accounts typically have low minimum balance requirements and provide access to basic banking services such as check writing, debit cards, online banking and bill pay.
b) Interest-Bearing Checking Accounts
Interest-bearing checking accounts offer the added benefit of earning interest on your deposits while still providing easy access to your funds.
These accounts may require higher minimum balances or charge monthly fees if certain conditions are not met.
c) High-Yield Checking Accounts
For those seeking a greater return on their deposits, high-yield checking accounts may be an attractive option with higher interest rates than traditional accounts.
Some high-yield checking accounts may require you to set up direct deposit or have minimum card usage requirements each month.
d) Senior-Friendly Checking Accounts
Banks often provide special senior-friendly checking accounts for individuals nearing Medicare or Social Security eligibility age.
These accounts typically offer perks such as waived monthly fees, free checks, and higher interest rates.
e) Student Checking Accounts
For younger people still in school, student checking accounts are designed to meet the unique financial needs of students. They often come with low or no monthly fees, mobile banking features, and access to a network of ATMs for easy cash withdrawals.
Think about your objectives, how you intend to use the account (e.g., direct deposit), and any special conditions like minimum balance or number of transactions when selecting the right type of account for yourself. Additionally, compare different banks' offerings by reviewing their fee structures and additional benefits before making a decision.
Gather Necessary Documents
Having these documents ready will make the process smoother and faster. Here are some common documents you may need:
Identification: Most banks require at least one form of government-issued identification, such as a driver's license or passport.


Social Security Number (SSN) or Individual Taxpayer Identification Number (ITIN): Financial institutions use this information for tax reporting purposes and to verify your identity.


Proof of Address: A utility bill, rental agreement, or mortgage statement can serve as proof of address in most cases.


Contact Information: Be prepared to provide your phone number and email address when opening an account.
In some cases, further verification may be needed and certain banks could request extra documentation when setting up an account. For example,
If you're not a U.S. citizen: You might be asked for additional identification like an alien registration card (Green Card) or other immigration paperwork.
If you're under age 18: A parent or guardian may be required to co-sign on the account with their own identification and Social Security Number.
To ensure that you have everything needed before heading out to open your new checking account, call ahead or visit the bank's website for specific document requirements tailored to your situation. This step is especially important if there are unique circumstances surrounding your application - such as being self-employed or a non-resident.
Remember, it's always better to have more documentation than necessary when opening an account. If you're unsure whether a particular document will be accepted, bring it along just in case. Being well-prepared can help ensure a smooth opening experience.
Open an Account
Once you have the required paperwork and selected an account type, it's time to open a checking account at your chosen financial institution. Follow these steps to ensure a smooth process:
Choose a bank or credit union: Research various banks and credit unions in your area or online, comparing their fees, services, and benefits. You can also check out resources like HelpWithMyBank.gov, which provides information on national banks.


Contact the financial institution: Reach out to the bank or credit union either by visiting their local branch or through their website. Inquire about any additional requirements they may have for opening an account.


Complete an application form: Fill out the required application form provided by the financial institution with accurate personal information such as name, address, Social Security number (SSN), date of birth (DOB), etc.


Present identification documents: Provide valid identification documents such as driver's license, passport or state-issued ID card along with proof of residency if required.
Once you have completed these steps, the financial institution will provide you with essential materials such as checkbooks, debit cards, and personal identification numbers (PINs). Make sure to store this information securely and never share it with anyone else.
Manage Your Account
Once you have successfully opened your checking account, it's essential to manage it effectively for optimal financial health and security. This section will provide guidance on managing your new checking account, including setting up direct deposits, writing checks, using online banking services, and more.
Setting Up Direct Deposits
Direct deposit is a convenient way to receive payments such as salary or government benefits directly into your checking account without the need for paper checks. To set up direct deposit:
Contact your employer or benefits provider and request their direct deposit form.


Fill out the form with your bank routing number and account number (found on a check or through online banking).


Submit the completed form to your employer or benefits provider.
FAQs
What are 5 things needed to open a checking account?
1. A valid government-issued photo ID is essential to validate your identity and age when opening a checking account.
2. A valid SSN or ITIN is required for the bank to notify the IRS of any interest accrued on the account, and also to verify your identity with credit reporting agencies if you request an overdraft line of credit.
3. Proof of address - Banks require proof that you actually live at the address listed on your application form; usually a recent utility bill will suffice here.
4. Initial deposit - Most banks require some kind of initial deposit before they open up an account, although it can be waived under certain circumstances such as being part of special offers or promotions from them at times.
5. Account agreement forms - You'll need to read and sign these documents which provide information about fees associated with different types of accounts and other important details about how banking services work so make sure you understand everything before signing off.
Conclusion
It can be intimidating at first but by understanding the requirements, choosing an appropriate type of account and gathering all necessary documents you will have everything you need to open a checking account with confidence.